So close, yet so far- Global Learning in rural areas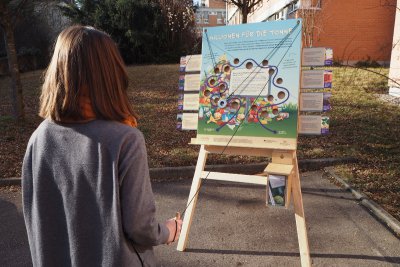 Development Education and Global Learning mostly focuses on large cities. In rural areas, Global Learning opportunities are still quite rare, even though the rural population isn't necessarily less interested in global issues. Our project aims at closing this gap by promoting specific innovative development education activities for these areas. This allows for the rural population to broaden their knowledge of global contexts, as well as acquiring an understanding of their individual influence on global development.
Contact
Kai Diederich

Timeframe
2015 – 2017
Funding
This project was funded by the Federal Ministry for Economic Cooperation and Development, by Bread for the World - Protestant Development Service as well as by the state of Baden-Württemberg by means of Stiftung Entwicklungs-Zusammenarbeit Baden-Württemberg (SEZ).