26.07.2019
During the two-day module, students developed new forms of commitment which will be implemented over the next few months in cooperation with development associations from the Stuttgart area.
... mehr
12.07.2019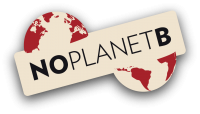 Until Monday, 8 July, we received many exciting project proposals with great ideas for education on post growth and sufficiency in rural areas as part of the NOPLANETB call for proposals.
... mehr
15.07.2019
The global educational trail on the issue appreciation of food, which was created within the project FarmWorlds, changed its location. From now on the trail can be visited on Germany's biennial federal horticulture show Bundesgartenschau in Heilbronn.
... mehr