Our SDG city festival – get to know the 2030 agenda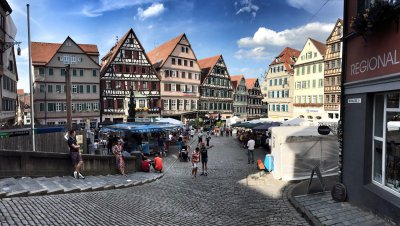 In 2015 the UN member states adopted the 2030 agenda. 17 Sustainable Development Goals (SDGs) are the central part of it. The agenda takes into consideration all dimensions of sustainability ant the SDGs can be divided into five categories: people, planet, prosperity, peace and partnership. All countries of the earth and their citizens are encouraged to be part of the realization of the SDGs until 2030.
The aim of the project "Our SDG city festival" is to gain people in Baden-Württemberg who haven't been reached by sustainable developmental education so far, to support the SDGs. As it is a popular place to come together, we use city festivals to inform about the 2030 agenda by using innovative and entertaining education methods.

Contact
Kai Diederich, Hanna Georges

Timeframe
2018 - 2019
Funding
This project is funded by the Baden-Württemberg Stiftung.