Volunteering for the future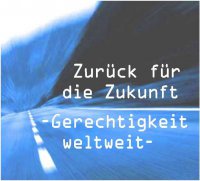 finep trains young returnees from international voluntary services to become continuously engaged in development education.

Many young Europeans go abroad to so-called developing countries and get to know at first hand how development work is conducted. Through their daily work, they learn about different cultures and a different ways of life. They experience many positive moments, as well as development challenges, such as poverty and inequality. After their voluntary service, they are motivated to continue their engagement for a better world from within their home country. The experiences of volunteers are valuable for development education in Europe.
Before becoming active returnees need to know how to continue on within their home country. The project Volunteering for the future offers trainings, manuals and online courses, which help returnees to find their own way in becoming more involved in developmental activities.
Further information about the project can be found here.
Contact
Kai Diederich
Information material
factsheet,
training manual "What next? A training resource for working with returned volunteers",
brochure "Engaging Returned Volunteers in Active Citizenship – Research, learning and best practice from four countries",
photo documentation of multiplier training for returnees at European and national level,
Volunteering for the future on Facebook
Timeframe
2016 - 2018
Cooperation partners
Volunteering Matters (GB)
Comhlamh Development Workers in Global Solidarity (IRL)
INEX – Association for Voluntary Activities (CZ)
Funding
The project is financed by the European Commission and the Federal Ministry for Economic Cooperation and Development.