Strategy and Process Support
We support developmental organisations throughout a variety of processes from organisational and strategic development to moderation and facilitation of planning meeting and workshops.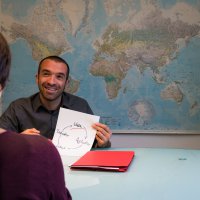 Our consultants are trained in organisational development and well acquainted with moderation tools and methods.
Our offers include
the Conceptualisation and Moderation of Meetings
and the Conceptualisation and Support of Change and Strategy Processes.