Where, how and for whom we work
We support developmental organisations worldwide in successfully implementing their projects, developing processes and capacities, and conducting events.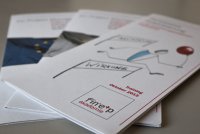 We have been working for more than 12 years in over 50 countries worldwide. Our standards and expertise are based on our practical work experience.
Our team consists of experts from different disciplines of social sciences who contribute their respective technical and methodical expertise.
Get to know us better by reading about

our References
and the Countries where we have worked in.