Our standards and experiences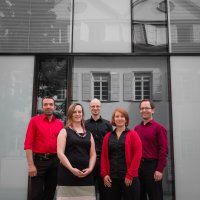 Our standards
We offer individual, tailor-made, and confidential consultation services
We develop events in a participatory way and conduct them with a strong focus on the participants
Our work in informed by our own experiences and we strongly value a clear practical orientation
We work in a reliable way and deliver on time
We work worldwide and in four languages: German, English, Spanish, and French
Our work is informed by international standards of development cooperation
We are committed to an intercultural approach
"Our work is informed by our own experiences and we strongly value a clear practical orientation"
Our experiences
We work "hands on" as we draw from our extended experience in implementing our own projects funded by a range of different funders including the European Commission, German National and Federal Ministries as well as foundations.
Since 2006, we have been offering consultation services to non-profit-organisations in the areas of third party funding and proposal development for different funding agencies. Since then, we have worked for a vast number of non-profit-organisations.