Customised Training Formats
Is it difficult for you to find the appropriate training for your needs? Are you looking for customised support for your staff, for example in proposal development, funding research or another specific topic?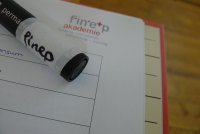 We design in-house courses according to what is needed by the target group. This might come in the form of a one-day workshop or a multiple-day training for your national or international staff.

We consult you and we develop together a training concept that will respond to your needs. The required time will be decided by the intensity of the training. During a first briefing, we will establish the concrete requirements of the job, the focus areas of training and the methodology that will be implemented.
For further details, please kindly send us an email or call us: Sandra Zimmer