New Casual-Learning-Tool developed
"In life, everything revolves around water" - in this sense, the text rotates around the water jug, the new Casual Learning tool of finep.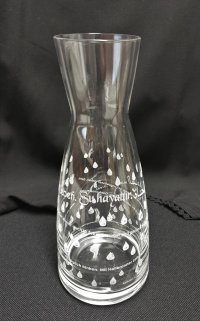 It was developed as part of the project ub:ikul (environmental education: simply intercultural, funded by the Federal Environmental Agency), together with the group of intercultural environmental mentors of the city of Heilbronn. The tool informs about the quality of tap water in Heilbronn and the contribution one makes to combat plastic pollution when drinking tap water. The main slogan "life is water" is displayed in Turkish, Arabic and German. The water jugs will be used as give-aways during home visits of the environmental mentors. The aim is to keep the message of the mentors present in households even after their visit.