NOPLANETB: New projects have been started!
Over the past few weeks, we have worked relentlessly to finalise the grant agreements signed with 11 organisations whose projects have been selected by a panel of experts.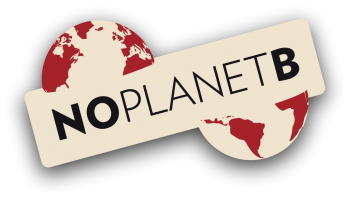 As part of the second call for proposals for the EU project NOPLANETB, we have reallocated funding from the European Union to small and medium-sized non-governmental organisations in Germany whose locally based work is aimed at combating global climate change. In addition to financial support, the selected projects also receive training opportunities in project management and benefit from a pan-European experience exchange.
We are very pleased that 11 exciting projects working in the areas of post-growth and sufficiency can now start their work:
CAMBIO e.V.: Training committed individuals in climate protection - Together for global sustainability in rural areas
Gemeinsam für Hitzacker e.V.: Hitzacker goes plastic free
barfuß e.V.: Nature.Space.Shapes
Lehniner Institut für Kunst und Kultur e.V.: "Fire and Flame" for Planet A - artistic-creative actions promoting sustainable development in rural areas
Kath. Betriebsseelsorge Aalen: UtopiAA
Mida Solena gGmbH: Education for self-reliance and sufficiency
Institute of environmental justice e.V.: Postgrowth and sufficiency as guidelines for socially and climate-friendly structural change in the Rhineland brown coal mining area
netzwerk n e.V.: Self-sufficient universities in rural areas: Examples of success from teaching, business & campus life and governance
Arbeitsgemeinschaft Natur und Umweltbildung Bundesverband e.V.: Environmental Centers for Sufficiency & Postgrowth - Educational Methods and Formats for Rural Areas
Ökumenische Initiative Eine Welt e.V.: Enough?! - Performance Project between Climate Change and Change of the Climate
GASTWERKe e.V.: Parcours des guten Lebens - Discovery tours to promote near-natural learning and inspiration spaces for the transformation of mental infrastructure in rural areas
More information about NOPLANETB can be found on the project website.