International Open Tender for a Pan-European Survey on Climate Change and Migration
Within the framework of our project #ClimateOfChange we would like to draw attention to the tender for a pan-European survey on climate change and migration.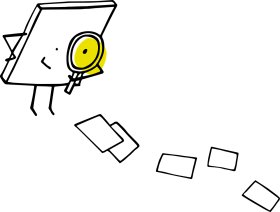 The survey is about the perception and knowledge of the nexus between migration, climate change and the current economic model of young citizens at the age of 16 to 35. The study will be realized in the following 23 countries: Italy, France, Greece, Germany, Spain, Portugal, Austria, Hungary, Poland, Bulgaria, Cyprus, Belgium as well as Slovenia, Malta, Croatia, Latvia, Lithuania, Estonia, Czech Republic, Slovakia, Ireland, Netherlands and Romania.
The official language of the tender is English. The deadline is Thursday, 16th of July 2020, 6 pm.
Further information and contact can be downloaded here.
The project #ClimateOfChange is embedded in the pan-European development policy campaign End Climate Change, Start Climate of Change. Together with the lead agency WeWordGVC and 14 EU partners, finep aims to raise awareness and engagement in the context of climate-induced migration.
For more information about the project #ClimateOfChange please click here.