ClimateOfChange: Website of our project goes online
Just in time with the International Migrants Day, the website of our project #ClimateOfChange is up and running!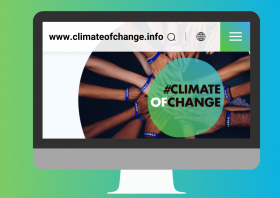 As of now, on www.climateofchange.info more information about the campaign, the planned activities and how interested people can participate in the campaign is available. Furthermore, we will report on current news and provide knowledge about climate-induced migration. We will share all material on the website, that will be developed within the #ClimateOfChange project. It is worth visiting the site from time to time!

You can find more information about the project #ClimateOfChange here.